"Rainmaking Tools For Agencies"
Write And Promote The Right Book To Find New Clients
As an agency, consultant or business coach, do you lack enough impact and influence in your business development? What if you could find out how you compare to your peers when it comes to making smart business development decisions investments of your time, your treasure, and your talent. You cannot ask your most successful competitors their secrets of rainmaking. So Forbes.com columnist Henry DeVries did it for you.
Agencies, consultants, and business coaches attend Henry's workshop when they are experiencing the following business development issues:
Want to quickly gain

more credibility

Frustrated they do not have

enough qualified prospects

in the pipeline

Yearn to have

more impact and influence

Worried they have hit a

revenue plateau

Want better ways to

leverage their time
This Interactive Workshop Includes:
How To Persuade Prospects With A Story
4 Must-Have Conversations To Enroll Clients
Magnificent 7  Ways To Generate Leads
How To Build Trustworthiness In Two Minutes Or Less
Details
Three-hour workshop cost – $200
Early bird price – $89
IMC USA members – $67 (Use code: IMC22)
PRSA members – $67 (Use code: PRSA22)
All attendees receive a copy of Rainmaker Confidential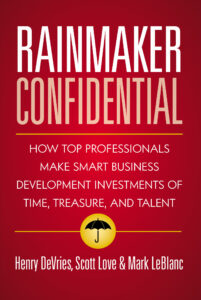 Indianapolis
June 6, 2022
San Diego
Postponed – Date TBD
Philadelphia
July 27, 2022
Louisville
Part of ConsultCon 2022
November 18, 2022
London, UK
April TBD, 2023
"I met Henry DeVries when he conducted a 'Rainmaking Tools for Consultants' workshop for our local PRSA chapter. He shared one small idea that created a revenue stream for me of tens of thousands of dollars in that year alone. It was a million-dollar idea because it has resulted in more than that for my agency's revenues."
 Marisa Vallbona, APR, Fellow PRSA, Founder of CIM Incorporated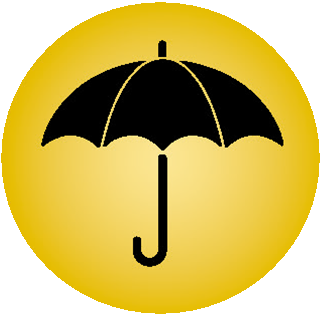 Forbes.com business development weekly columnist
Author of 14 marketing books
CEO of book publishing house
Henry DeVries, writes a weekly business development column for Forbes.com and is the cohost of The Marketing With A Book Podcast. He is CEO of Indie Books International based in Oceanside, California and has ghostwritten or edited more than 300 business books, including his #1 Amazon sales and marketing bestseller, How To Close A Deal Like Warren Buffett. In his book and presentations titled "Rainmaker Confidential" and "Persuade With A Story!" he shows thousands of professionals each year how to uncover hidden asset hero stories that communicate trustworthiness in two minutes or less. He earned his MBA from San Diego State University and a certificate in Leading Professional Service Firms from the Harvard Business School.
Henry can be reached at [email protected]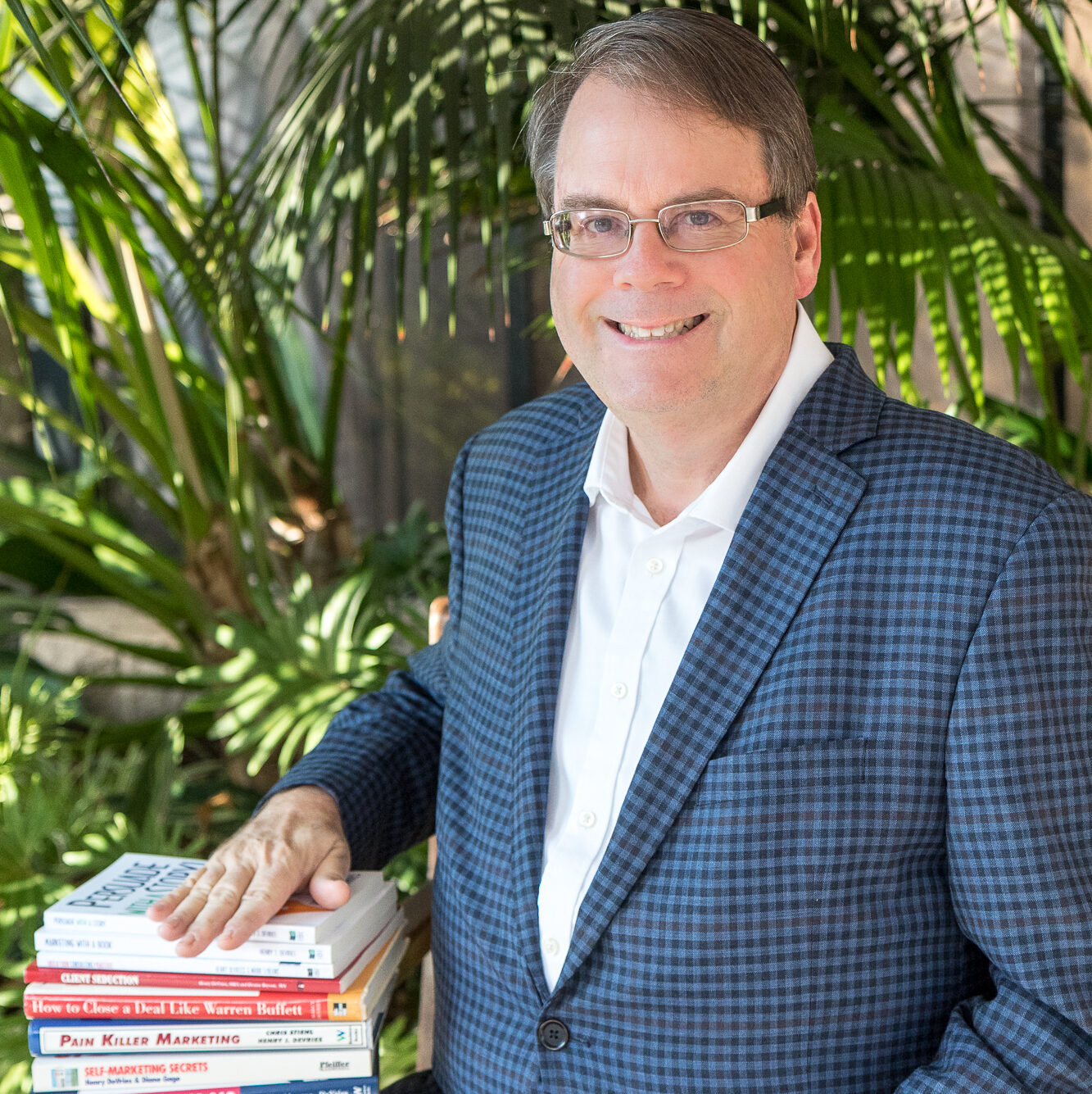 Kaleidoscope Media Services eCourses
PR/PR Bylined Article Placement
Prather Speaker Marketing
Punch'n Better Video Now!
NavSTAR Client Acquisition
"With Henry's expertise and guidance, I set myself apart from the competition and built a multi-million-dollar consulting firm."
Tom Searcy, Founder of Hunt Big Sales