Leverage Your Time, Treasure, And Talent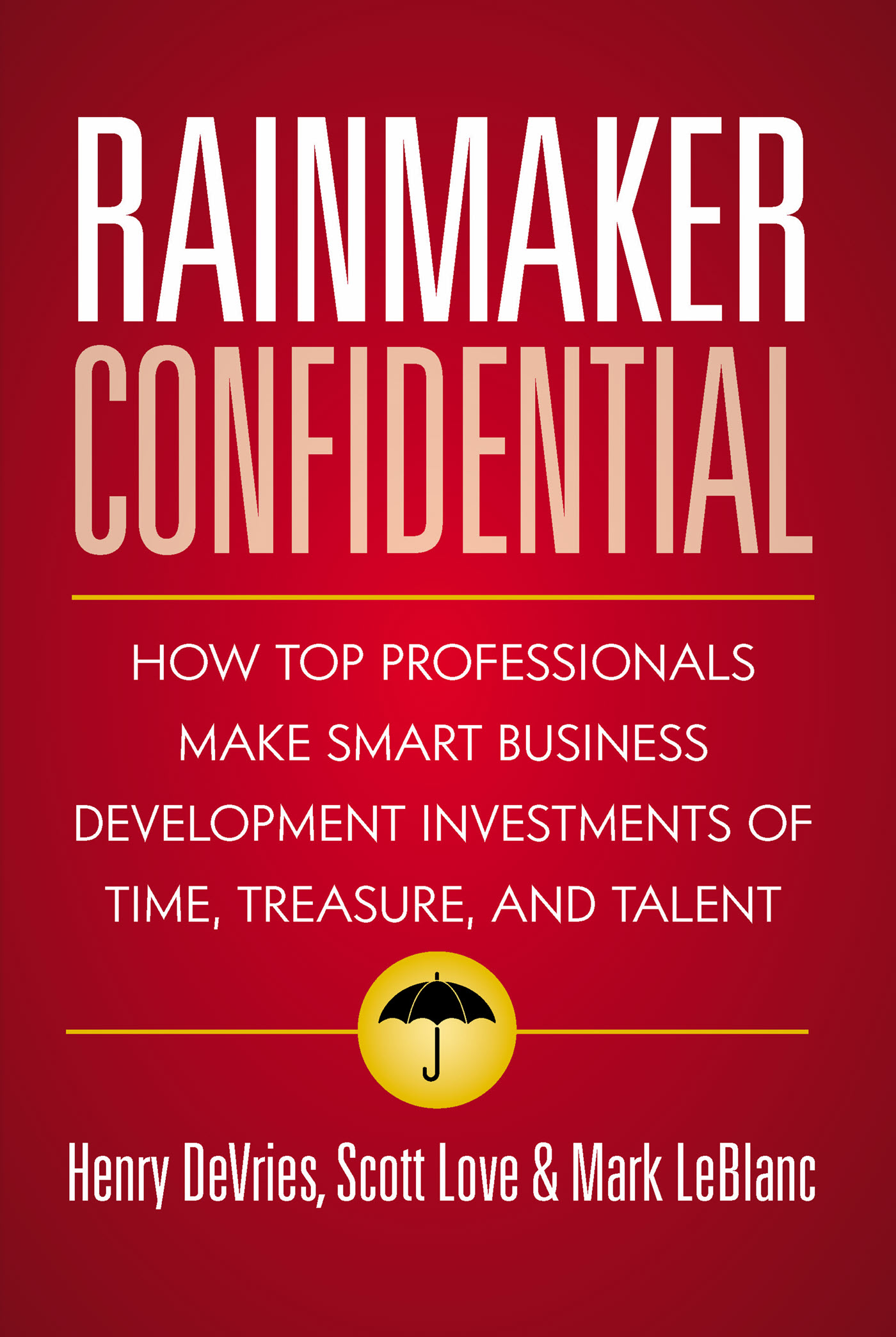 Why Not Compare Your Business Development To Successful Peers?
You cannot ask your most successful competitors and peers their secrets of rainmaking. That would be awkward, impractical, and sometimes illegal. But it pays to compare yourself to your successful peers.
So, we did it for you. We went behind closed doors and asked the tough questions. We asked more than one hundred successful rainmakers what they are investing more in, what they are cutting back on, and what are their go-to strategies. In other words, how are they investing their time, treasure, and talent. Think of us as your rainmaking R&D department.
You've no doubt heard of using OPM (other people's money) to grow your business. This book is about using OPE (other professionals' experience) to grow your business.
This book is for those who serve in roles such as chief executive officer, general manager, principal, partner, or head of an office, business unit, or practice for professional service firms, especially in the fields of accounting, dental consulting, financial services, management consulting, marketing and advertising, executive search services, software development, technology services, and law firm management.
Some define R&D as research and development; we define it as rob and duplicate.
We have done the research so you can rob and duplicate the most successful rainmaking strategies from your professional peers. It's okay, we did not use espionage to gain their secrets. The OPE rainmaking insider secrets were willingly shared.
"Filled with insightful stories, Rainmaker Confidential takes you behind the curtain to look at how top performers invest in the right talents for their people to make the sales they need again and again."
Marshall Goldsmith is the New York Times #1 bestselling author of Triggers, Mojo, and What Got You Here Won't Get You There